Welcome to Flip City Gym & Cheer
Home of the Flip City Allstars!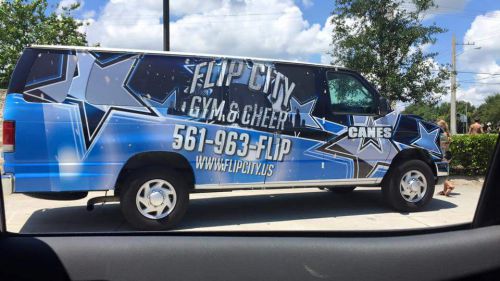 Flip City is located in East Boynton Beach
just off of High Ridge Road,
between Hypoluxo and Gateway
(561)533-5471
Happy Holidays Flip City!!
What a GREAT turn out for our 2015/2016 teams! Our largest try outs ever!
We are proud to announce Flip City had 9 teams last season and we are looking to add more for this coming season!!!
Mark your calendar for Flip City Try Outs May 14th & 15th
Saturday May 14th
10-1230pm Levels 2-3 ages 12-18
Flyer Try Out 1230-130pm ages 12-18
130-330pm Level 4-5 ages 12-18
Sunday May 15th
10-130pm Level 1-4 ages 3-11
Flyer Try Out 130-230pm
Current member $40
New member $50
Fee includes bow
All cheerleaders must wear appropriate cheer clothes, shoes and no jewelry.
Flip City May Calendar
Weekly Practices:
CHEER PREP
Mondays:
Levels 1-2 530-7pm
Level 3 7-830pm

Tuesdays:
Levels 4-5 6-8pm

Wednesdays:
Levels 1-2 530-7pm
Level 3 7-830pm

Thursdays:
Levels 4-5 6-8pm
Fridays:
Flight School
4-5pm

Saturdays:
Tumbling
Levels 3-5
10-1130am
Levels 1-2
1130-1230pm
Flip City All-stars Take a sneak peak at the amazing talent here at Flip City!
2016 Senior 5 Restricted COED Blackout
2016 Senior 5 Restricted COED Blackout
2016 Senior 2 Lightning
2016 Junior 4 Thunderstorm
2016 Youth 3 Crush
2016 Mini 2 Reign
2016 Mini 1 Hail
2016 Tinys Drizzles
2015 Summit Champions Junior 2 Twisters
2015 Summit Bronze Champions Senior 4 Loco4SMoCo
2015 Summit Wildcard Bronze Senior 2 We the Crew
Our amazing TINY Team Flip City Drizzles: 2 years undefeated and International Champions
The awesome Mini 1 Team Flip City Hail:
The undefeated Mini 2 Regin
The Youth 2 Flip City Storm
The fantastic Youth 4 Flip City Thunderstorm:
The elite Junior 2 Twisters
The always amazing Senior 2 Flip City Lighning:
Are you LOCO4SMOCO Senior 4,