Welcome to Flip City Gym & Cheer
Home of the Flip City Allstars!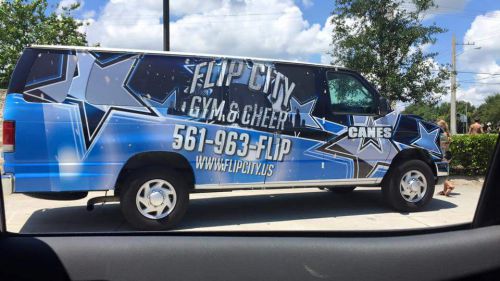 Flip City is located in East Boynton Beach
just off of High Ridge Road,
between Hypoluxo and Gateway
(561)533-5471
What a GREAT turn out for our 2015/2016 teams! Our largest try outs ever!
We are proud to announce Flip City will have 9 teams this coming season!!!
You can print out a team list under the forms section.
Junior 4 cheerleaders are to wear their practice outfits for Day 1 and Day 2 in that order. Senior 5 and Youth 3 Day 1 practice outfit. Each day wear a Black bow and Red lips.
Please bring snacks and drinks with you.
The gym is closed to everyone for choreography, no one is allowed in the gym. Please try to arrive 15 minutes before your start time to stretch.
There will be NO flight school, practices or tumbling on choreography weekends.
Friday, 10/23 Senior 5 7-930pm
Saturday, 10/24 Junior 4 11-330pm
Youth 3 5-8pm
Sunday, 10/25 Junior 4 1230-430pm
On Sunday October 25th there is a possibility that more teams will come in to refresh choreography. We will know more that weekend.
Choreography Update
New practice schedule begins August 3rd
Weekly Practices:
Mondays:
Junior 2 5-630pm
Junior 4 615-745pm
Senior 5 730-930pm

Tuesdays:
Tinys 430-530pm
Mini 2 515-645pm
Youth 3 630-8pm
Senior 2 745-930pm

Wednesdays:
Mini 1 515-630pm
Youth 2 615-745pm
Senior 5 730-930pm


Thursdays:
Mini 2 430-545pm
Junior 2 530-7pm
Junior 4 645-815pm
Senior 2 8-930pm
Fridays:
Flight School
430-530pm

Saturdays:
Tinys 9-1030am
Mini 1 1015-1145am
Youth 3 1130am-1pm
Youth 2 1245-215pm
Tumbling Levels 1-3 215-315pm
Tumbling Levels 4-5 315-415pm
Flip City All-stars Take a sneak peak at the amazing talent here at Flip City!
2015 Summit Champions Junior 2 Twisters
2015 Summit Bronze Champions Senior 4 Loco4SMoCo
2015 Summit Wildcard Bronze Senior 2 We the Crew
Our amazing TINY Team Flip City Drizzles: 2 years undefeated and International Champions
The awesome Mini 1 Team Flip City Hail:
The undefeated Mini 2 Regin
The Youth 2 Flip City Storm
The fantastic Youth 4 Flip City Thunderstorm:
The elite Junior 2 Twisters
The always amazing Senior 2 Flip City Lighning:
Are you LOCO4SMOCO Senior 4,