Welcome to Flip City Gym & Cheer
Home of the Flip City Allstars!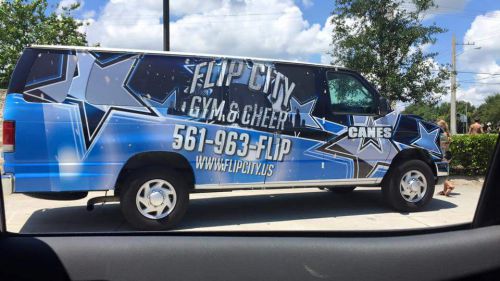 Flip City is located in East Boynton Beach
just off of High Ridge Road,
between Hypoluxo and Gateway
(561)533-5471
What a GREAT turn out for our 2015/2016 teams! Our largest try outs ever!
We are proud to announce Flip City will have 9 teams this coming season!!!
You can print out a team list under the forms section.
Please make the following changes to your calendar:
Choreography Weekend!!!
For choreography the gym is closed to everyone, no one may attend.
Please bring lunch, water bottles and snacks.
Please wear black on black cheer gear with a bow and red lips.
First choreography dates:
Friday, August 28th: Junior 2 530-10pm
Saturday, August 29th: No Practices/tumbling Choreography only
Junior 2 8:45am to 1pm
Youth 2 1:45pm-7pm
Senior 2 7:30-9pm
Sunday, August 30th:
Youth 2 8:45am to 2pm
Senior 2 3-9:30pm
Monday, August 31st: No practices Choreography only
Senior 2 5:30-9:30pm
New practice schedule begins August 3rd

Weekly Practices:
Mondays:
Junior 2 5-630pm
Junior 4 615-745pm
Senior 5 730-930pm

Tuesdays:
Tinys 430-530pm
Mini 2 515-645pm
Youth 3 630-8pm
Senior 2 745-930pm

Wednesdays:
Mini 1 515-630pm
Youth 2 615-745pm
Senior 5 730-930pm


Thursdays:
Mini 2 430-545pm
Junior 2 530-7pm
Junior 4 645-815pm
Senior 2 8-930pm
Fridays:
Flight School
430-530pm

Saturdays:
Tinys 9-1030am
Mini 1 1015-1145am
Youth 3 1130am-1pm
Youth 2 1245-215pm
Tumbling Levels 1-3 215-315pm
Tumbling Levels 4-5 315-415pm
Flip City All-stars Take a sneak peak at the amazing talent here at Flip City!
2015 Summit Champions Junior 2 Twisters
2015 Summit Bronze Champions Senior 4 Loco4SMoCo
2015 Summit Wildcard Bronze Senior 2 We the Crew
Our amazing TINY Team Flip City Drizzles: 2 years undefeated and International Champions
The awesome Mini 1 Team Flip City Hail:
The undefeated Mini 2 Regin
The Youth 2 Flip City Storm
The fantastic Youth 4 Flip City Thunderstorm:
The elite Junior 2 Twisters
The always amazing Senior 2 Flip City Lighning:
Are you LOCO4SMOCO Senior 4,